Date:
August 1997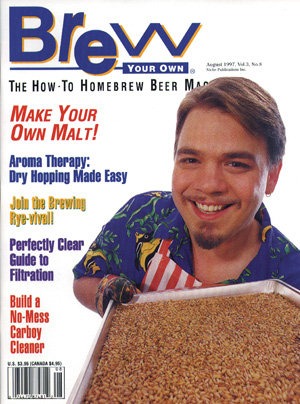 8 result(s).
One of the first differences beginning brewers may notice between their creations and commercial beer is clarity — or a lack thereof. I can remember when I'd sometimes run across a slightly
---
If you want your beer's hop nose to knock your socks off, maybe it's time to try dry hopping. Dry hopping is the process of adding hops to beer at some point
---
Become a maltser to take your homebrew one step closer to 100 percent homemade.
---
8 result(s) found.